Tutorials
BEGIN TUTORIALS HERE AT DIFFERENT LEVELS
Go to Stratacut 301
Stratacut 301
Here I show how to make on of the basic simple animations you can do with 'time sculpture.'
Go to Stratacut 401
Stratacut 401
How to pull clay out of molds and put them together later to create a time extruded strata cut animation cycle.
Go to Stratacut 102
Stratacut 102
Moving on into super simple ideas of potential movement inherent with cutting shapes to create a reveal.
Go to Stratacut – 302
Stratacut – 302
This kind of shows a quick idea of the 301 demo in action. The demo would be much better in the blinks and looking from side to side … this was done in front of a live audience in Rio in 2011
Go to Stratacut – 103
Stratacut – 103
Getting a bit further into basics. Pre-distortion as you go faster side to side …
Go to Stratacut – 203
Stratacut – 203
Fire works are everywhere in this clip, and the 201 and 202 demo before this explains how i did that
Go to Stratacut – 303
Stratacut – 303
Equal part color balls, are shaped into a two sided tilde or s curve cupped shape,
Go to Stratacut – 403
Stratacut – 403
To hi light or accentuate the walk colors, a rim light or very thin extra color is added before the parts or pieces are put together. Must contour and flow with the main parts.
Go to Stratacut – 104
Stratacut – 104
A simple extruded undulating squiggle is also a simple world line moving across time.
Go to Stratacut – 204
Stratacut – 204
I did a lot of mushroom cloud explosions in Buzz Box, back in 1983/84. I liked it because it was a kind of easy way to 'see' the animation grow …
Go to Stratacut – 304
Stratacut – 304
Cut up live in Rio, 2011, this is not a perfect example of rotating ball, it's a little sloppy and fast, but it get's the point across.
Go to Stratacut – 404
Stratacut – 404
How to work the TORSO or upper body above the legs, as we put together the walk cycle.
David Daniels
The Insanimator
In addition to being a master of cinematic storytelling and bringing life to animated characters, "Insanimator" (and BENT IMAGE LAB co-founder) David Daniels has a staggering list of professional achievements, one of them being inventing an entirely new animation medium. Coined STRATA-CUT. The technique involves a time/space motion/sculpted approach to clay animation, unlike anything else.

With a Masters Degree in Animation from Cal Arts, Daniels' expertise includes computer, clay, foam, character, and mixed-media animation. Early in his career, he animated some of the most remembered parts of Pee Wee's playhouse, and large sections of Peter Gabriel's ground-breaking music video Big Time. David later directed the original twelve M & M spots, helping define the CG designs of Yellow, Blue, Red and Green personalities that are still being used over a decade later. His industry bling includes a first place AICP award, Clios, Mobius awards and Daytime Emmys. His Clients include HP, Fox, MTV, NBC, Pepsi, Nabisco, Mars, Tinactin (with John Madden), and Kelloggs'. David's work for Coca Cola on "Hidden Formula" (co-directed with Ray DiCarlo) challenges the viewer's perception of scale and physical relationships, employing "Smallgantics" and "Bigatures," two methods created in collaboration with the BENT team.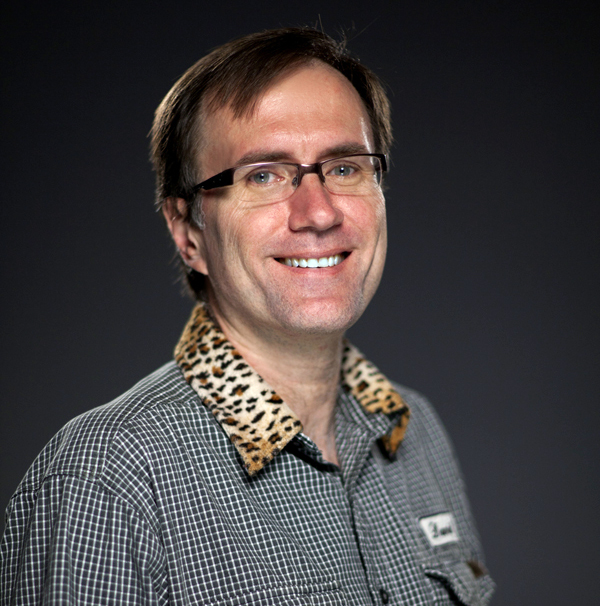 Speaking of Commercial Work!